Campus Life Middle School (Southern Indiana)
WHERE
New Albany, Indiana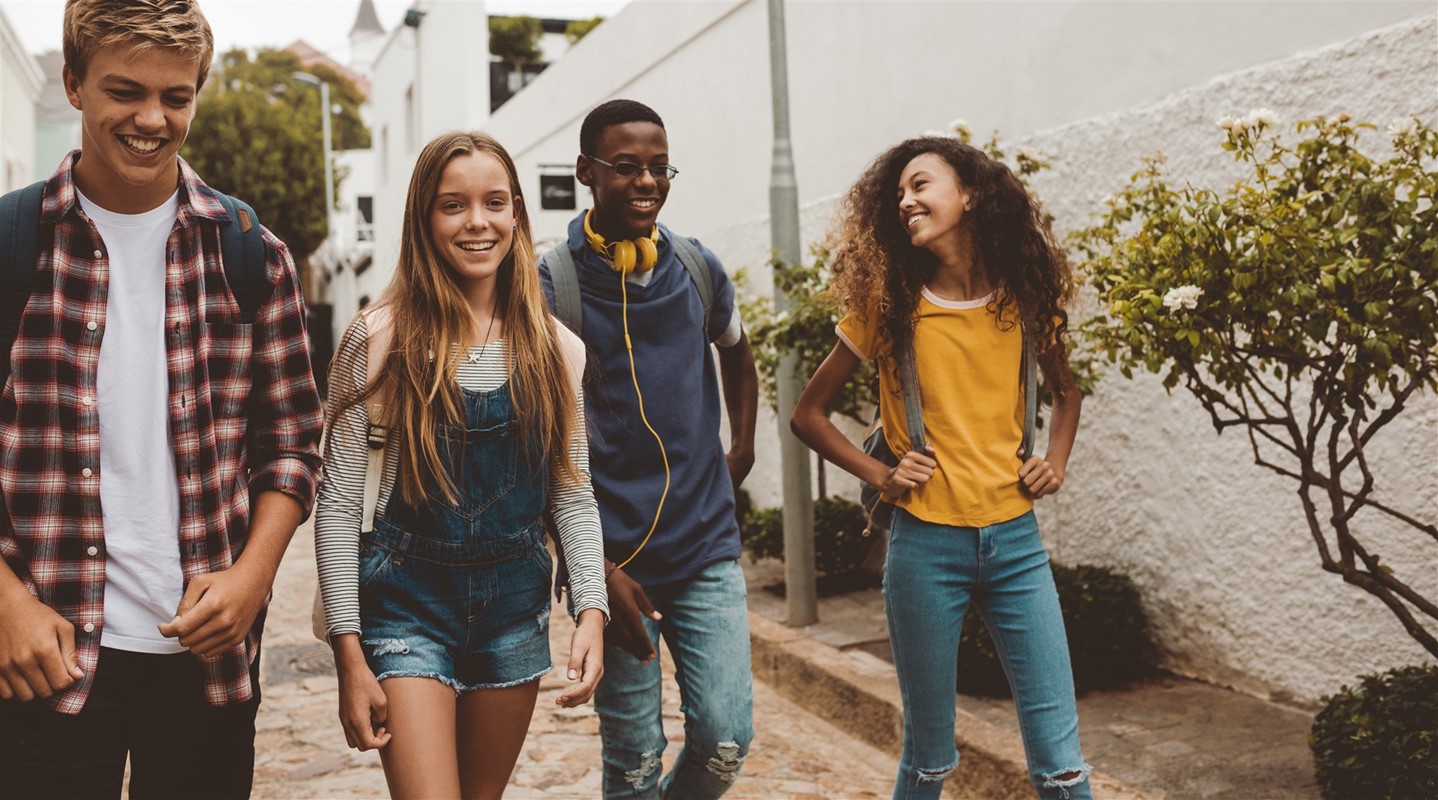 What Is Campus Life?
Campus Life is a program of Youth For Christ, a non-profit organization that has been active throughout the United States for over 65 years. Currently Campus Life has 16 sites located throughout 4 counties in Southern Indiana. Along with fantastic trips and events, our weekly meetings address issues students face while relating them to basic Christian principles.
Who can come?
Campus Life isn't just for one kind of kid, it is for everyone. It is open to every student regardless of their race, gender, religious beliefs, or economic circumstances.
What is Campus Life like?
Campus Life is a positive place where students can go to have fun with friends, talk about relevant issues and be heard without judgment. It's a place where students are challenged to make good decisions and lead in positive ways in their school. In addition to weekly club meetings, CL offers trips, small groups and other activities.
What can I do?
Campus Life is in need of caring adults who will enter into Authentic Christ Sharing Relationships with lost 11-19 year olds. At its core, Campus Life exists to reach young people everywhere, working together with the local church and other likeminded partners to raise up lifelong followers of Jesus who lead by their godliness in lifestyle, devotion to the Word of God and prayer, passion for sharing the love of Christ and commitment to social involvement. In order to do that to the fullest extent possible, we need an army of leaders who are willing to commit to being good news in the lives of students on a regular basis while telling stories of the Good News of Jesus Christ. Maybe you aren't sure about diving in just yet, but you have photo/video skills you would be willing to donate to the ministry of campus life. Or maybe your passion is administration and you want a way to channel those skills into something the helps Campus Life. Regardless, if this mission of Campus Life interests you, we would love to connect.
When and where does Campus Life meet?
Campus Life is so much more than just a weekly one hour club. It's a relationship with students lived out on a daily basis. It's small groups. It's attending basketball games. It's going to choir concerts and drama productions. That being said, our largest point of contact with students during the week is our club time. At the middle school level, club time typically happens before or after school. Check the list below to see if there has been a Campus Life presence in your local middle school sometime since the start of last year.
Borden Jr. HS
Clarksville MS
Corydon Central Jr HS
East Washington MS
Hazelwood MS
Henryville Jr HS
Highland Hills MS
Lanesville Jr. HS
North Harrison MS
Scribner MS
Silver Creek MS
South Central Jr. HS
Campus Life is...
Relationally Based

Campus Life has found the importance of shared experiences between a student and caring supportive adult are indispensable. This is why we place the primary focus on relationships and not programs.

Holistically Balanced

Campus Life is committed to helping students as they wrestle with issues they face, both big and small, while pursuing a balanced life: mentally, physically, spiritually, and socially.

Individually Focused

Campus Life knows the journey of adolescence is different for everyone. We are committed to coming alongside students, meeting them where they are, in order to help them navigate these years.
Contact Info
Kevin Becht
(502) 777-7492
Youth for Christ PO Box 1646
New Albany, Indiana 47151
Tweets by yfcsi
Requirements
Prerequisites
Youth for Christ leader application (including references & background check)
Responsibilities
Mentoring

Leading or co-leading small groups (materials provided)

Assisting with various games and activities

Potentially assisting with transportation for students
Restrictions
Freshman in high school or older
Preparation
Be prepared to set up a time to meet with a Youth for Christ staff member
Stories
No stories have been posted for this opportunity yet.